How to use Google XML Sitemaps with WooCommerce on WordPress?
I was wondering there's no indexed contents for WooCommerce goods on the list generated by Google XML Sitemaps on WordPress.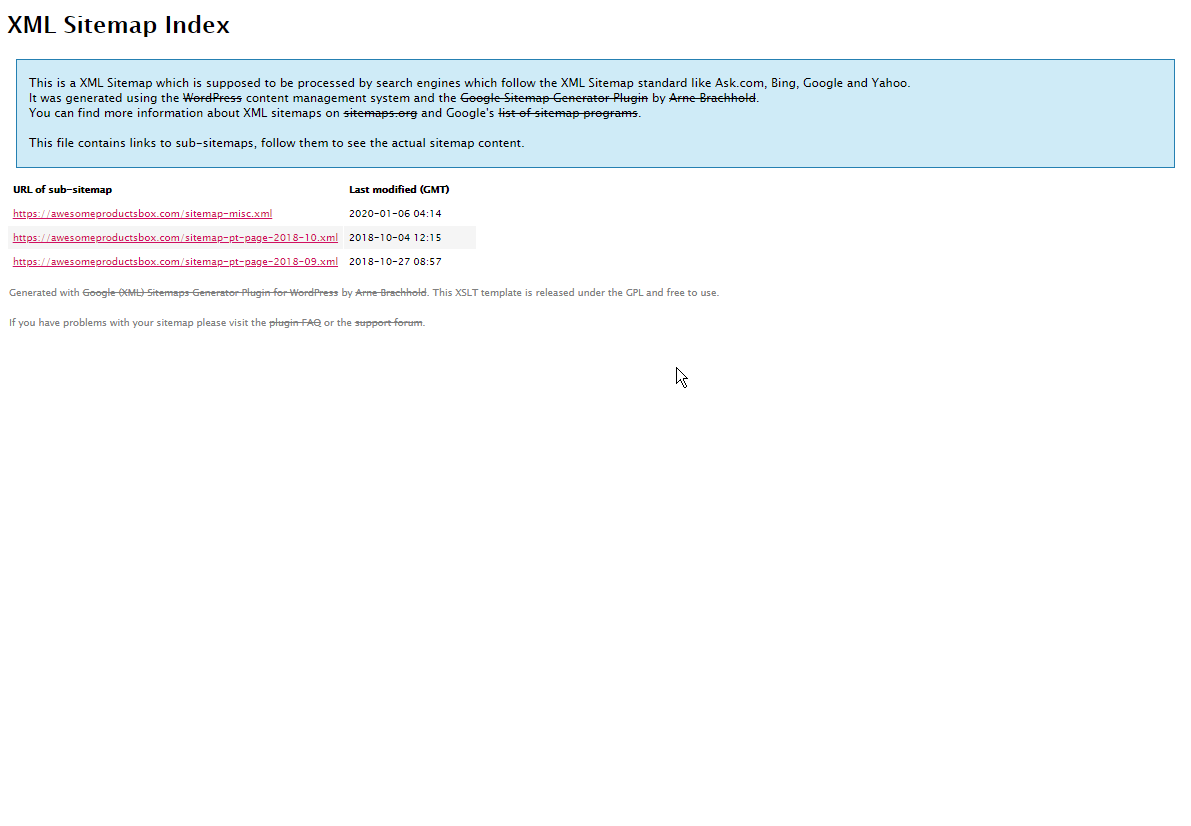 I don't know why but anyway, I think I'm going to have to think about fix this issue as soon as possible.
I googled some infomation and I found a great helpful infomation on following site.
Using Google XML Sitemaps with WooCommerce | WordPress.org
The one said:
in the settings at Sitemap Content, make sure your 'Custom Taxonomy' are ticked. Those are actually the Woo products,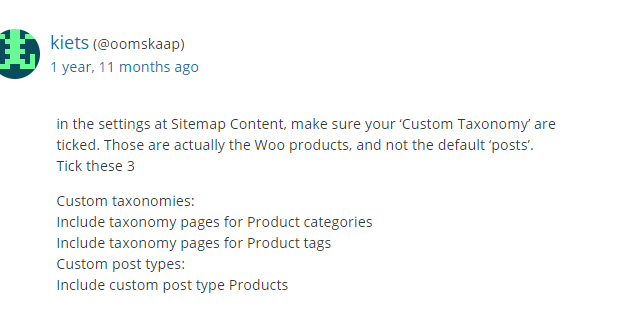 I see. If you use WooCommerce You should set up the configuration on WordPress dashboard to enable for indexing goods for WooCommerce.
I had this configuration as follows.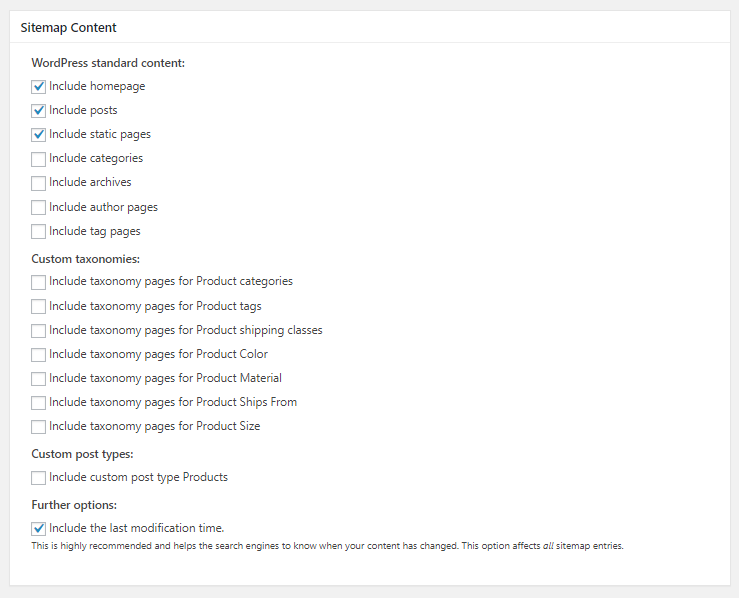 Then I've changed the configuration to like following one.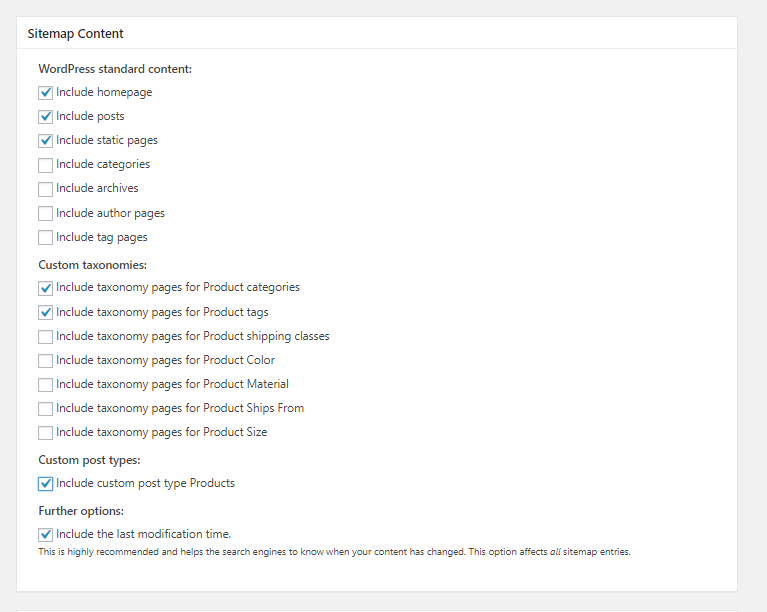 Let's confirm whether the new configuration is working correctly or not.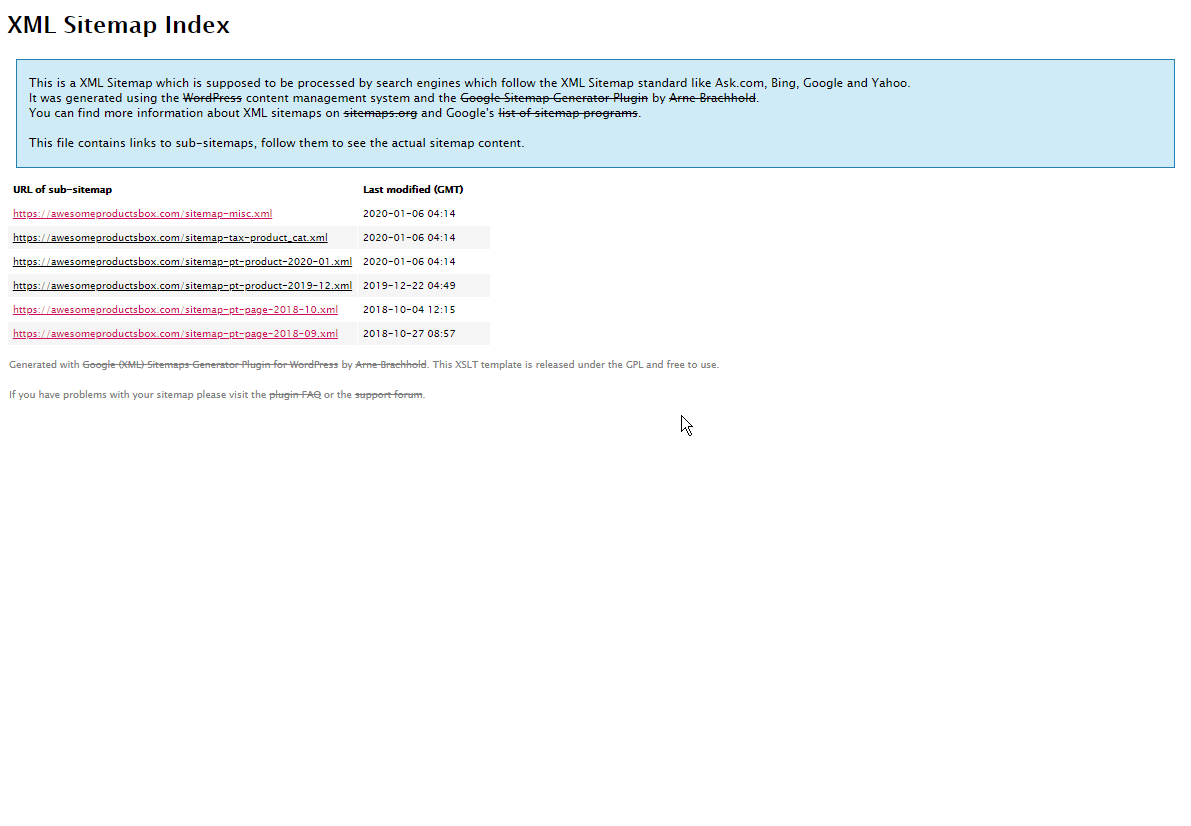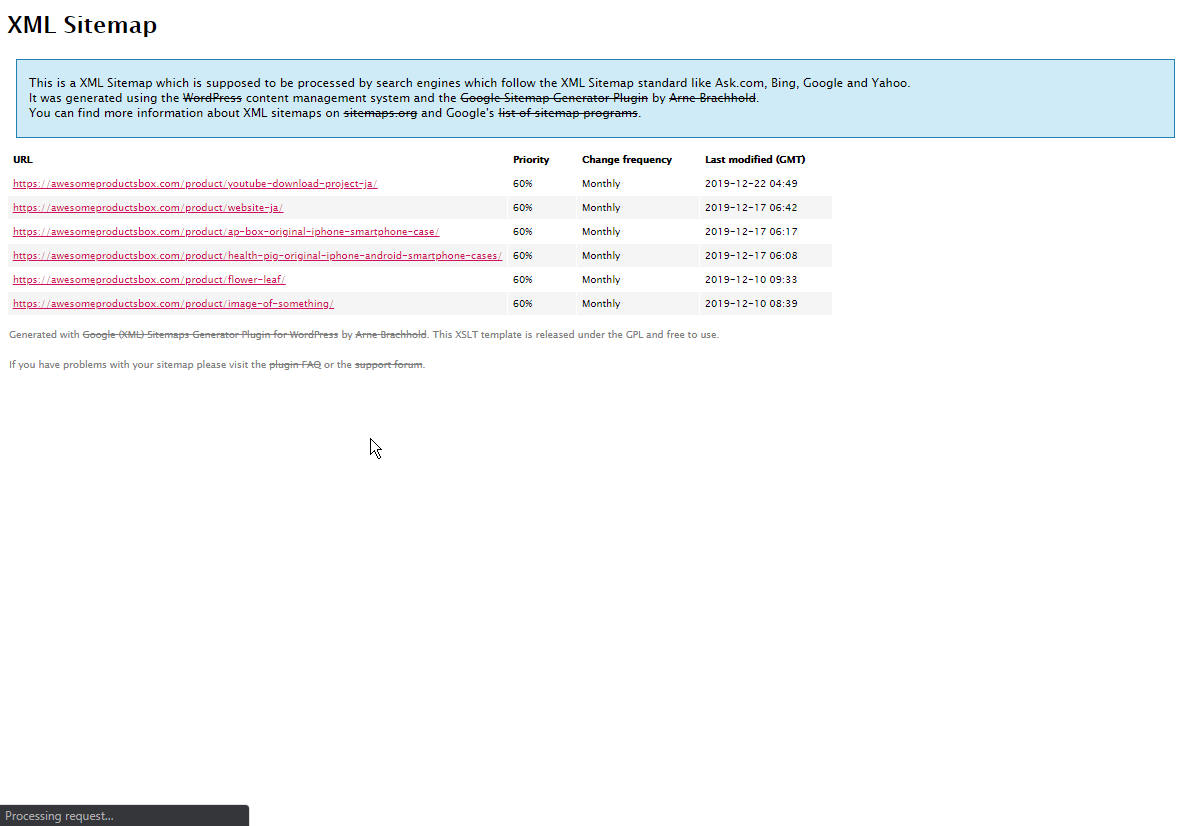 Yes, the contents for WooCommerce are listed on the list correctly.